In February 2000, Dreyfus introduced separately managed accounts to further enhance the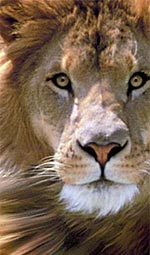 the company's institutional and investment advisory business. This service provides individually managed client portfolios and related investment services through institutional channels such as broker-dealers or financial planners. Fayez Sarofim & Co., the Houston-based asset management firm that also sub-advises several Dreyfus mutual funds, became the first asset manager to work with the Dreyfus separate accounts business.
In January 2007, Dreyfus announced it had dramatically expanded its mutual fund lineup, adding 10 new offerings launched since December 2005, spanning equity, fixed income, international and global mandates, continuing to build on Dreyfus' long history of product innovation. With the extensive offerings and continued growth in its existing funds, Dreyfus' assets under management were approaching $200 billion. In July 2007, Dreyfus reached that milestone, crossing the threshold of $200 billion in assets under management.
On July 1, 2007, The Bank of New York and Mellon Financial Corporation merged to form a new company BNY Mellon, one of the world's largest global asset management and servicing companies.
As part of BNY Mellon Investment Management, one of the world's largest global investment managers, Dreyfus provides unique access to its exclusive and diverse global network of world-class asset managers, delivering powerful investment insight and strategies, including equity, fixed income and money market mutual funds, separately managed accounts, retirement and cash management strategies and asset allocation solutions.
On June 3, 2019, BNY Mellon Investment Management rebranded the Dreyfus retail business and long-term mutual funds in the U.S. to more clearly reinforce for investors the organization's reputation and position as one of the world's largest investment managers. To reflect the strong heritage of Dreyfus in cash management strategies, the Dreyfus brand was retained on all money market funds. Dreyfus Cash Investment Strategies (Dreyfus CIS) is the premier institutional manager of money market strategies within BNY Mellon Investment Management. Dreyfus CIS has the capabilities to serve as a single point of contact for providing cash management solutions to institutional investors at every stage of the investment lifecycle.